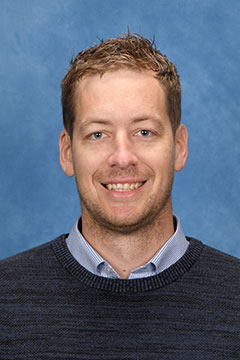 St Rita's is a Catholic primary school founded by the Sisters of Mercy in 1926. We are proud of our history as being a long-standing primary school in the Cairns Diocese. Education at St Rita's gives witness to the Gospel values of Learning, Respect, Community and Faith. Our faith is celebrated in prayerful and reflective ways in the school community, as our goal is to make Jesus "real" in the lives of our young students.
St Rita's School fosters the academic, social-emotional, physical and spiritual growth of our students. Such a holistic emphasis on education guides our overarching goal of assisting each individual student to achieve at his or her fullest potential. We encourage our students to strive for excellence in all endeavours, by being the best they can be. Individual strengths of St Rita's students are recognised, encouraged and celebrated.
Our school is committed to providing a high quality education based on the Queensland Studies Authority (QSA) Guidelines and the introduction of the Australian Curriculum from 2011. We have competent and dedicated staff who are committed to advancing their professional knowledge and skills. Professional Development is a priority at St Rita's, as we believe that such learning enables staff to maximise the quality of teaching and learning for our students.
St Rita's students are engaged in challenging learning experiences in classrooms that are well-equipped with modern technology. Interactive whiteboards, laptops and iPads have been successfully incorporated into planned teaching and learning. The school provides a nurturing and structured learning environment in each of our multi-aged classrooms. Small class sizes allow learning activities to be adapted to the differing needs of our students, as our teachers understand that all children develop and learn at different rates.
The strong family spirit in the St Rita's school community is evidenced in the high level of parental involvement in all school activity. Parents are encouraged to assist in the classroom, at sporting events, by attending parent information sessions and social gatherings, and by participating in fund-raising ventures. As a small school, St Rita's has successfully created a close family atmosphere which encourages social activity between families.
St Rita's is proud of the positive partnership the school has fostered with parents. The importance of effective working relationships with parents is evidenced in recent educational research. "Good schools make a difference, but parent involvement better predicts a child's academic performance than the qualities of the school he or she attends." (February newsletter of the Federation of Parents & Friends Associations of Catholic Schools in Queensland)
We welcome your interest in our school and I look forward to meeting with you if you would like further information about St Rita's School.
Michael Rowe
Email: principal.babinda@cns.catholic.edu.au
Phone: 07 4065 9580