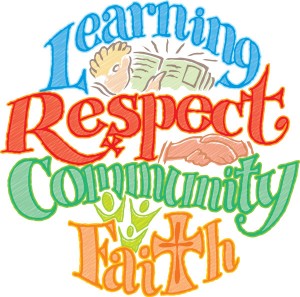 The teaching of Religious Education at St Rita's School empowers learners of all ages to shape and enrich our changing world by living the Gospel of Jesus Christ. Our classrooms are welcoming, inclusive and foster life-giving relationships.
Religious Education consists of two distinct but complementary dimensions, namely an educational dimension and a faith formation dimension. Through our ethos and mission, St Rita's School demonstrates that there is no separation between learning and living the Christian Life.
There is a strong emphasis on the explicit teaching of skills to promote the social-emotional development of students through the You Can Do It! (YCDI) and Peer Support programs. You Can Do It! Education's main purpose is 'to support communities, schools, and homes in a collective effort to optimise the social, emotional, and academic outcomes of all young people'.
Through the implementation of the YCDI program, we can build on the social, emotional, and motivational capacity of each individual student. At St Rita's, we value the uniqueness of the individual and support each child's personal growth and well-being. Confidence, Resilience, Persistence, Getting Along and Organisation are 'the five keys to success' that are specifically taught at St Rita's.
Our students feel very safe and engaged in their learning because we have such high standards of the behaviour of the individual student. We expect our students to behave in a particular way that assists their learning, and the 3Rs (Roles, Responsibilities and Rules) guide our school's behaviour policy. Teachers and School Officers are committed to improving the positive relationships they have with students to create a learning environment that is really conducive to top quality learning.
At St Rita's School, we really are living our school values of Learning, Respect, Community and Faith!